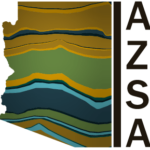 Website Arizona Sustainability Alliance
**This is a volunteer position.**
Sustainable Food Systems – Priority Co-Lead

Mission Statement
We are dedicated to creating and supporting regenerative local food systems. Through community engagement, education and project-based assistance, we intend on empowering low-income communities and creating equitable, affordable food access throughout Arizona.
Objectives
Increase food security in low income communities and mitigate food deserts by creating and supporting projects that provide low-income communities with equitable, affordable, convenient access to healthy foods.
Provide education to Arizonans on best practices for growing, eating and recycling healthy foods
Provide support to local farmers, distributors and vendors to strengthen the local food economy by increasing the amount of food that is grown and consumed locally.
Role Purpose: Play a vital role in progressing sustainability initiatives in Arizona by ensuring that all programs deliver the desirable outcome to our organization and align with the requirements of any associated grants used to fund activities.
Responsibilities:
Formulate, organize, monitor and coordinate inter-connected priorities and activities, i.e.

engage a city liaison in order to support a city's objectives in the area.

Decide on suitable strategies and objectives as they relate to the priority and the larger

organization. Vet the strategies with organizational leadership to ensure alignment and appropriate focus.

Develop and control deadlines, budgets, grant requirements and activities.

Apply change, risk and resource management methodologies to the day to day

management of the priority.

Assume responsibility for the priority's volunteers and vendors.

Assess priority performance and aim to maximize ROI.

Exercise problem solving skills to resolve higher scope issues within priority.

Prepare reports for Executive Director, Program Directors, Board members and the broader organization as requested.

Collaborate directly with the Communications Director for any needs related to promotion, branding, etc.
Ideal Skill Set:
Proven experience as a Program or Project Manager

Working knowledge of program/project management software (Basecamp, MS Project etc.)

Outstanding leadership and organizational skills; you are a relationship builder who "manages by influence"

Excellent written and verbal communication skills; a highly collaborative work style

Excellent problem-solving ability

Ability to serve as a unifying force and to lead discussions at both the strategic and tactical levels

Sincere commitment to work collaboratively with all constituent groups, including staff,

board members, volunteers, donors, program participants, and other supporters
Time commitment: Approximately 5-10 Hours Per Week