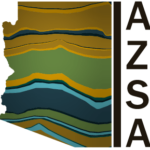 Website Arizona Sustainability Alliance
**This is a Volunteer Position**
Volunteer Recruitment Manager
Position Summary:
The Volunteer Recruitment Manager is responsible for the developing and managing volunteer recruitment processes.  The Volunteer Recruitment Manager will report to Volunteer Management Director working to create effective screening processes, develop an effective volunteer targeting strategies, and promote AZSA opportunities in a professional and exciting manner.
Responsibilities:
The Volunteer Recruitment Manager may be asked to perform some or all of the following duties:
Respond to all external volunteering related inquiries in a timely fashion.
Be able to articulate AZSA's mission and the value proposition of volunteering to all external parties.
Work with Volunteer Management Director and other AZSA leadership to Develop screening procedures that ensure volunteers meet the needs of the organization.
Develop and spearhead an effective volunteer outreach strategy to increase our volunteer base.
Conduct targeted recruitment campaigns on an as needed basis for priorities and events.
Work closely with HR and Communications departments to ensure appropriate processes are followed.
Other duties as assigned by Volunteer Management Director.
Experience & Skills:
Bachelor's Degree or equivalent work experience required
Exceptional customer service and interpersonal skills
Possesses strong time management skills
Demonstrates the ability and eagerness to develop processes
Proficient in G-Suite
Capable of working in a setting with few established processes
Ability to work independently and as a member of a team
Experience either in recruiting, sales, communications, or marketing
Local travel may be required
Time Commitment:  Approximately 5-10 Hours Per Week