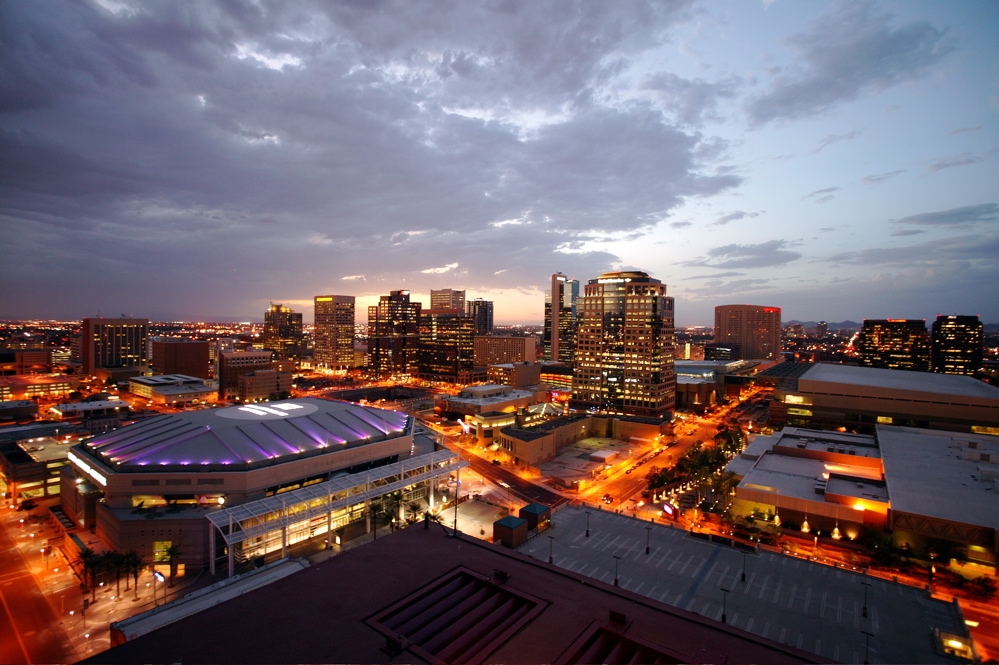 In his 2011 book Bird on Fire, the New York University sociologist Andrew Ross branded Phoenix the "least sustainable city in the world".
Since then, news publications such as Grist and The Guardian have published stories proclaiming the certain unsustainability of maintaining the fifth-largest metropolitan area in the US in the middle of a desert.
Contrary to these opinions, Grady Gammage –– a land use lawyer and senior scholar at Arizona State University –– believes there are lessons to be learned from Phoenix in the realm of sustainability. He feels so strongly that the harsh criticisms of Phoenix aren't justified that he wrote a book on the topic: The Future of the Suburban City: Lessons From Sustaining Phoenix.
So, which is it?
Is Phoenix doomed? Or, is it a model for suburban sustainability?
In order to determine whether or not Phoenix can be considered sustainable, we first need to figure out what a "sustainable city" really is.
What makes a city "sustainable?"
The overall goal of sustainability is to meet the needs of the present without sacrificing the ability of future generations to meet their own needs as well.
This same concept applies to cities.
Although there isn't a completely agreed upon definition for what a sustainable city should look like, there are a few consistent markers that developmental experts include in their assessments.
Those markers include the city's considerations for social, economic, and environmental impact. A sustainable city needs to be a resilient habitat for existing and future populations.
No two cities are identical due to geographical elements and available resources, so the efforts one city may need to make towards sustainability might not be a key consideration for another.
A minimally sustainable city should be able to feed itself with a sustainable reliance on the surrounding countryside, as well as be able to power itself with renewable sources of energy.
The central purpose of this is to create the smallest ecological footprint possible, while also producing the lowest quantity of pollution.
The goals of sustainability don't just encompass the environment, however.
A sustainable city should also strive to:
End poverty and hunger

Improve education and healthcare (especially water quality and sanitation)

Promote affordable and clean energy

Achieve gender equality

Promote sustainable economic growth

Tackle the effects of climate change

Ensure the health of the land, air, and sea
These considerations, as well as a few others, make up the Sustainable Development Goals (SDGs) that were agreed upon by all countries in September 2015.
In 2017, the Sustainable Development Solutions Network –– a global initiative for the United Nations –– assessed the 100 most populous cities of the United States against the SDGs.
Despite its reputation for unsustainability, Phoenix ranked 43rd in the U.S. Cities Sustainable Development Goals Index
Coming in at the middling position of 43rd, Phoenix is clearly doing better than some city pessimists might claim.
Among the 16 color-coded criteria used in the assessment, Phoenix earned:
One Green score

Three Yellow scores

Eight Orange scores

Four Red scores
* Details can be found within the full report.
Most notably, the four areas where Phoenix earned red scores were for the following criteria:
No Poverty

Zero Hunger

Climate Action

Peace, Justice, and Strong Institutions
Even though these results are unfavorable, it's worth mentioning that most United States cities scored poorly on the assessment.
What's more important than how Phoenix has performed in the past, though, is how we're going to do in the future.
Is Phoenix ready for the changing environment?
Phoenix and Tucson were two of the fastest-warming cities in the nation over the last five decades, according to a Climate Central report based on government data.
The same report projected that Phoenix's summer weather will be on average three to five degrees hotter by 2050.
Regardless of the rising temperatures, the Greater Phoenix area –– which has a population of nearly 4.5 million and covers 2,000 square miles –– continues to expand.
As roads become increasingly busy and the demand on our depleting water supply continues to grow, it's easy to see why long-term sustainability is at the forefront of many peoples' minds.
Although Phoenix's changing climate and dependence on fossil fuels for energy and transportation is problematic, Arizona State climatologist Nancy Selover identifies water as the biggest issue in Phoenix.
Most arguments that question the long-term sustainability of Phoenix suggest that the city should have stopped growing a long time ago due to its position in the arid desert valley.
Phoenix gets only 7.5 inches of rain a year, and its water supply depends on flows from the Colorado, Salt, and Verde Rivers. 
Due to a 19-year drought, the Colorado has been reduced and both Lake Mead and the Salt and Verde Rivers' reservoirs have suffered.
Currently, the reservoirs are about half full and are supplying an ever increasing population.
Lake Mead and Lake Powell, another reservoir on the river, are essential sources of water for Southern California and Arizona, and sit at less than 40 percent full.
This past March, the water level in Lake Mead had dropped to 1,088 feet above sea level –– 13 feet above the federal cutoff for a declaration of water shortage on the lower Colorado River. In response, seven Western states including Arizona agreed to cut water use to prevent the federal government from imposing mandatory restrictions on water usage.
For now, we've got what we need. However, as Phoenix continues to grow along with the demands on the water supply, sustainable water resources management is a must.
We're planning for the future
Despite the doom-and-gloom predictions of some, the state of Arizona is taking some serious steps towards a sustainable future.
Phoenix Chief Sustainability Officer Mark Hartman remains convinced that Phoenix has the capacity to be a model of environmental adaptation and still grow at a rate of 1 or 2 percent each year.
Hartman moved to Phoenix from Vancouver, B.C., where he was successfully leading the project of making Vancouver the greenest city by 2020.
His vision for the future of Phoenix is filled with goals such as increased walkability, increased renewable energy, a sizable reduction in waste, and the addition of more farmer's markets and community gardens around the city –– and he's on track to making it all happen, including a 30% reduction in community greenhouse gas emissions by 2025.
The Urban Heat Island effect is an especially important issue to tackle as Phoenix's population and temperatures both continue to rise.
The City of Phoenix, with the help of the Arizona Sustainability Alliance (AZSA) and its Urban Forestry team, is working towards a canopy coverage of 25% by 2030 and is well on its way with a 2018 percentage of 10% or 13 trees per acre.
According to Gary Bonkowski, the AZSA Phoenix Liaison,
"The city of Phoenix has a goal to provide canopy coverage to 25% of the city's 519 acres by 2030 and is well on its way with a 2018 percentage of 10% or 13 trees per acre.

It's estimated that the city's current tree cover assists in the removal of 1,770 tons of pollution a year which equates to $5.76 million/year in addition to saving $22.9 million dollars annually in energy to residential buildings. 

The 2030 goal, if achieved, will keep pace with the growing Urban Heat Island (UHI) and assist with the growing demand for resources as the population continues to rise. The City of Phoenix urban tree population as a whole stores 305,000 tons of carbon and removes 35,400 tons of carbon from our air each year valued at $2.52 million per year.

If this result can be achieved with 10% tree coverage, imagine the carbon sequestration that can be achieved with an enormous multi stakeholder city campaign. The city of Phoenix is under resourced, under funded and largely the only regional municipality actively engaged in a planned and resourced urban forestry program."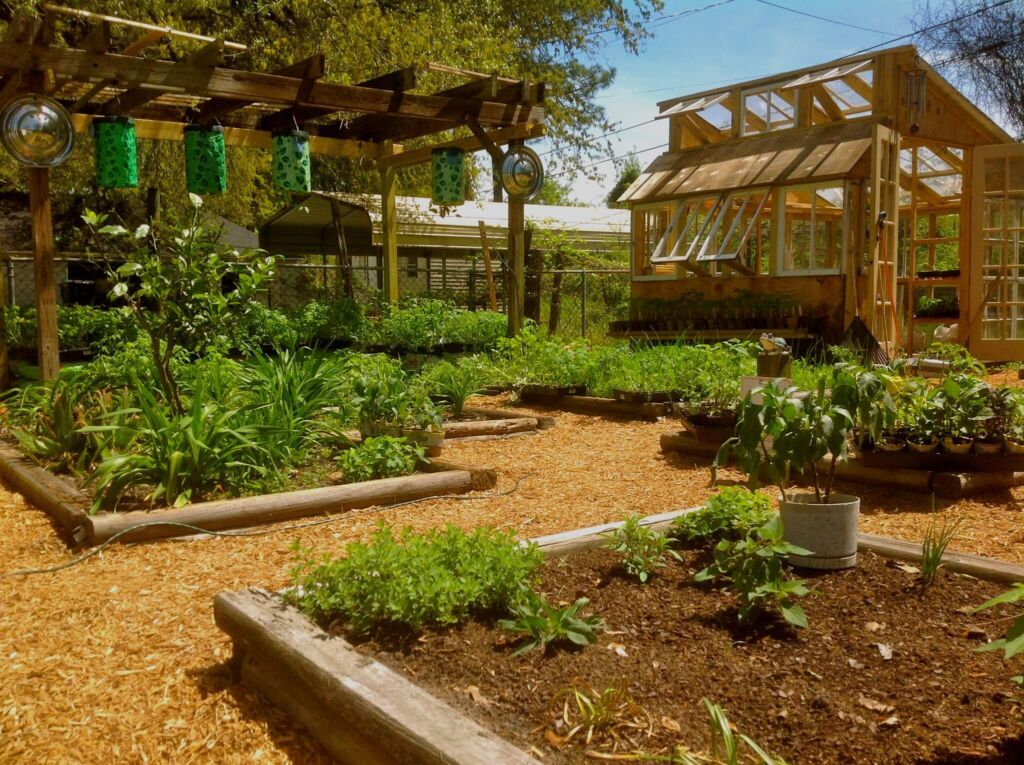 * A full list of Phoenix's current accomplishments and 2050 environmental sustainability goals can be found here.
It's clear that Phoenix's concentration on new initiatives will help it become a more sustainable city, but what about our existing infrastructure?
Grady Gammage believes that the way Phoenix has grown as an urban sprawl offers unique opportunities for future innovations.
In his new book, Gammage argues that Phoenix is well-positioned because of its flat geography and wide, grid-like road systems. He suggests that the grid sets Phoenix up nicely for the era of (hopefully electric) autonomous vehicles and ride-sharing, which will greatly reduce emissions.
He also sees an opportunity to narrow down roads to make space for designated bike lanes.
In contrast to the opinion that Phoenix is the least sustainable city in the world, it sure seems like things aren't so bad after all.
Phoenix has what it takes to be a sustainable city, but it's going to take strategic community involvement to ensure we're growing in the right direction
As involved members of our communities, we have the power to lead our city towards a sustainable future.
At first glance, it can seem like the fate of the city's future rests solely in the hands of the local government, urban planners, and resource management offices.
While it's true that policy plays an important role in sustainable development in Phoenix, it's not the only key player.
Local organizations and non-profits, like the Arizona Sustainability Alliance (AZSA), can empower individuals to promote sustainability in their communities.
AZSA creates and supports project-based sustainability solutions through civic engagement, collaboration, and education throughout Arizona
Mirroring the ideal aspects of a sustainable city, AZSA's priorities aim to bridge the gap between Arizona's current and potential long-term viability. They are:
By focusing on a wide range of sustainability issues, AZSA is able to provide immediate solutions –– like planting trees and removing invasive plant species –– as well as create the foundation for a more sustainable future through education, renewable energy, and water resources management.
Several areas that Phoenix scored red and orange on the U.S. Sustainable Cities Index are addressed by AZSA's priorities. We're working hard to implement solutions with the help of the cities and communities Arizonans are a part of.
We're especially excited to be working on our Tree Planting, Help-a-Farm, and Maya Farms Solar Installation projects.
As a non-profit, the Arizona Sustainability Alliance is able to achieve so much thanks to volunteers, partners, and donors.
Ultimately, the goal of sustainability is to ensure that our environment, economy, and social developments can continue to support us and future generations.
It's something that requires the attention and efforts of people, for people –– and that's exactly what AZSA is here to help facilitate.
"There is no exercise better for the heart than reaching down and lifting people up."

–– Ashley Camhi, Executive Director of AZSA
> Stay up to date with AZSA's latest projects, events, and blog posts by joining our free newsletter or connecting with us on Facebook, Twitter, or Instagram.
Written by Deanna Pratt for the Arizona Sustainability Alliance